As a headwaters state, Colorado has incredible water resources that support habitat for wildlife, irrigation for agriculture, and recreation and drinking water for Colorado's residents and visitors. Conservation easements not only protect land, but they protect water resources as well.
Though the connection between water and land use in Colorado seems obvious, the law, education, and conservation work in these two arenas has been startlingly isolated. At Colorado Open Lands, we recognize that as our state grows and climate changes, there will be ever greater demand on our water resources. Long a leader in land conservation, COL is now at the forefront of creative solutions to some of our state's stickiest water challenges. As a trusted organization dedicated to complex natural resource issues, COL is well-positioned to holistically approach issues at the nexus of land use, water rights, and community needs.
It is with this in mind that our staff has worked to pioneer resources and tools to advance water protection on private land. At times this means keeping it in its historic use and at times that means adding flexibility for new uses, while in other cases, it means keeping water in the ground. Colorado Open Lands also worked to ensure that certain water entities can qualify for the conservation easement tax credit. See more in the case studies below for where COL is developing unique resources and tools to support communities in solving their water challenges.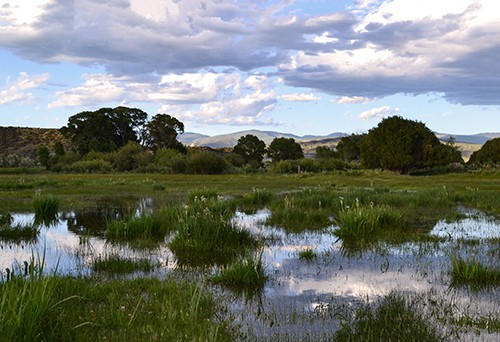 Conservation Easements for Reducing Groundwater Use
COL has worked with water managers and irrigators to apply conservation easements in a new way. See our reference report and read about our first groundwater-focused conservation easement.

Read an overview of this approach here.
Conservation Easements that recognize the needs of a growing population
COL has pioneered flexible conservation easement language that allows for water sharing agreements between farmers and cities. See our guide and read more about the first of these conservation easements.
Keeping Water in Agriculture in rural communities
Conservation easements can keep water in agricultural use, ensuring land is viable for food production and helping landowners protect their water rights. Read about our work protecting Colorado's oldest water rights in the acequia communities of the San Luis Valley.