careers at colorado open lands
Colorado Open Lands is seeking candidates for the following positions:
Grant Manager
Summary of Position:
The Grant Manager position, based in Lakewood, CO, provides an opportunity to join a dynamic organization dedicated to protecting Colorado's most significant land-based resources. The mission of Colorado Open Lands (COL) is to preserve the significant open lands and natural heritage of Colorado through private and public partnerships, innovative land conservation techniques, and strategic leadership. COL currently manages over $23 million  across 44 grants and agreements.
This is a newly created position that will serve as a liaison between the Finance, Stewardship, Conservation, Communications, and Development departments to ensure effective communication and optimal grant management across the organization. This position reports to the Director of Finance.
Responsibilities:
Manage a growing portfolio of public and private grants, cooperative agreements, contracts, and memorandums of understanding.
Act as a central figure with knowledge of all current and proposed grants.
Evaluate the current grant management system and make recommendations on how to improve it.
Develop workflows for financial tracking and reporting of grants and agreements.
Manage and update grant management platform that tracks grant information such as award amount, grant requirements, and reporting due dates.
Assist Project Managers with funder reporting requirements, specifically with federal financial reporting.
Support Project Managers in budgeting for new proposals and agreements.
Review grant agreements to support Program Managers with grant requirements and compliance.
Manage reimbursements to ensure timely payment of cost reimbursable grants.
Assist Director of Finance with planning of cash inflows and outflows related to grants.
Assist Director of Finance with annual audit by providing grant and conservation easement information needed to prepare audit schedules.
Develop and produce informative reports to support compliance and decision making.
Research available grants and funding opportunities.
Write grant proposals and support other staff members writing grant proposals.
Hold regular meetings to update staff on the status of grants.
Other duties as assigned.
 Minimum Qualifications:
3 years of grant management experience.
Strong written/verbal communication skills, excellent interpersonal skills, and ability to lead as well as function as a team member.
A self-starter with the ability to initiate and follow through on projects.
Proven ability to manage a workload with multiple, often competing, priorities.
Experience researching grant opportunities and a successful record of securing grant funding.
Experience working with grant tracking platforms such as Salesforce, Donor Perfect, or blackbaud.
Strong computer skills and attention to detail.
Preferred Qualifications:
Experience managing complex multi-year agreements from federal, state, local and private sources.
Compensation and Benefits:
This is a full-time, benefitted position with a salary range of $60,000-$75,000 commensurate with skills and experience.
Colorado Open Lands offers a competitive benefit package, including 401k plan with company match, health insurance (medical, dental, and vision), health savings account (HSA), life and disability insurance, paid time off (sick, vacation, holidays, etc.) and a collaborative, flexible work environment.
To Apply:
Please email a cover letter and resumé to Pam Sjoerdsma, Director of HR & Administration, at jobs@coloradoopenlands.org. The position will remain open until filled.
GIS Intern (Volunteer)
Job Description 
 Summary of Position:
Colorado Open Lands (COL) is a nonprofit land trust that works to enhance Colorado's quality of life by protecting its most treasured asset: open lands. Since 1981, COL has helped landowners conserve more than 660,000 acres across the state. The GIS Intern will work with GIS and Stewardship staff to complete a discrete project that supports the department. Primary responsibilities include reviewing land/boundary descriptions and identifying and correcting inaccuracies in our GIS database. The GIS Intern will be based in our Lakewood, Colorado, office with opportunity for both in-office and telework.
 The GIS Intern will be mentored in COL's Stewardship and GIS Programs.  Specifically, the GIS Intern will gain direct, transferable experience with:
GIS data editing and database management
GIS analysis
review of easement baseline documentation and easement deeds
general functions and operations of a statewide land trust
 This is a volunteer internship position that will last between 10 and 14 weeks depending on the intern's availability. It is a great opportunity if you are looking to obtain college credits through an internship experience. The intern will complete a project that may earn class credit. Colorado Open Lands can work with you and your institution to meet the necessary requirements.
 Primary Responsibilities:
Geographic Information Systems (60%)
Employs the use of simple geoprocessing tools from the spatial analysis toolbox in ArcGIS Pro to identify and correct errors in vector datasets.
Edits vector datasets using editor tools, such as Traverse, Edit Vertices, Move, and Split in ArcGIS Pro.
Maintains and updates databases using GIS software.
 Document Review (40%)
Reads and interprets various types of land descriptions in conservation easement deeds and compares descriptions to GIS datasets.
Reviews maps in conservation easement baseline reports.
Produces a detailed report of errors, edits, and corrections in GIS dataset.
 Minimum Qualifications:
Working towards obtaining a college degree or certification in geographic information systems and has taken at least three college-level courses related to GIS OR has obtained similar experience through other opportunities.
Intermediate skills with ESRI mapping software including ArcGIS Pro and ArcGIS Online.
Experience editing spatial data and an understanding of geographic coordinate systems.
Ability to complete tasks with a high level of detail, accuracy, and consistency.
Eager to learn and apply new ideas and technologies.
 Application Instructions:
Please send a résumé, brief cover letter, and one reference of someone who can speak to the quality and accuracy of your work. Address applications to Jennifer Murdock, GIS Program Manager, at jobs@coloradoopenlands.org. The position is open until filled.
EEO STATEMENT
Colorado Open Lands provides equal employment opportunities to all employees and applicants for employment and prohibits discrimination and harassment of any type, without regard to race, color, religion, age, sex, national origin, disability status, genetics, protected veteran status, sexual orientation, gender identity or expression, or any other characteristic protected by federal, state, or local laws. 
For a list of job opportunities in the conservation field, please visit the Land Trust Alliance Jobs Board or the Keep it Colorado Jobs Board.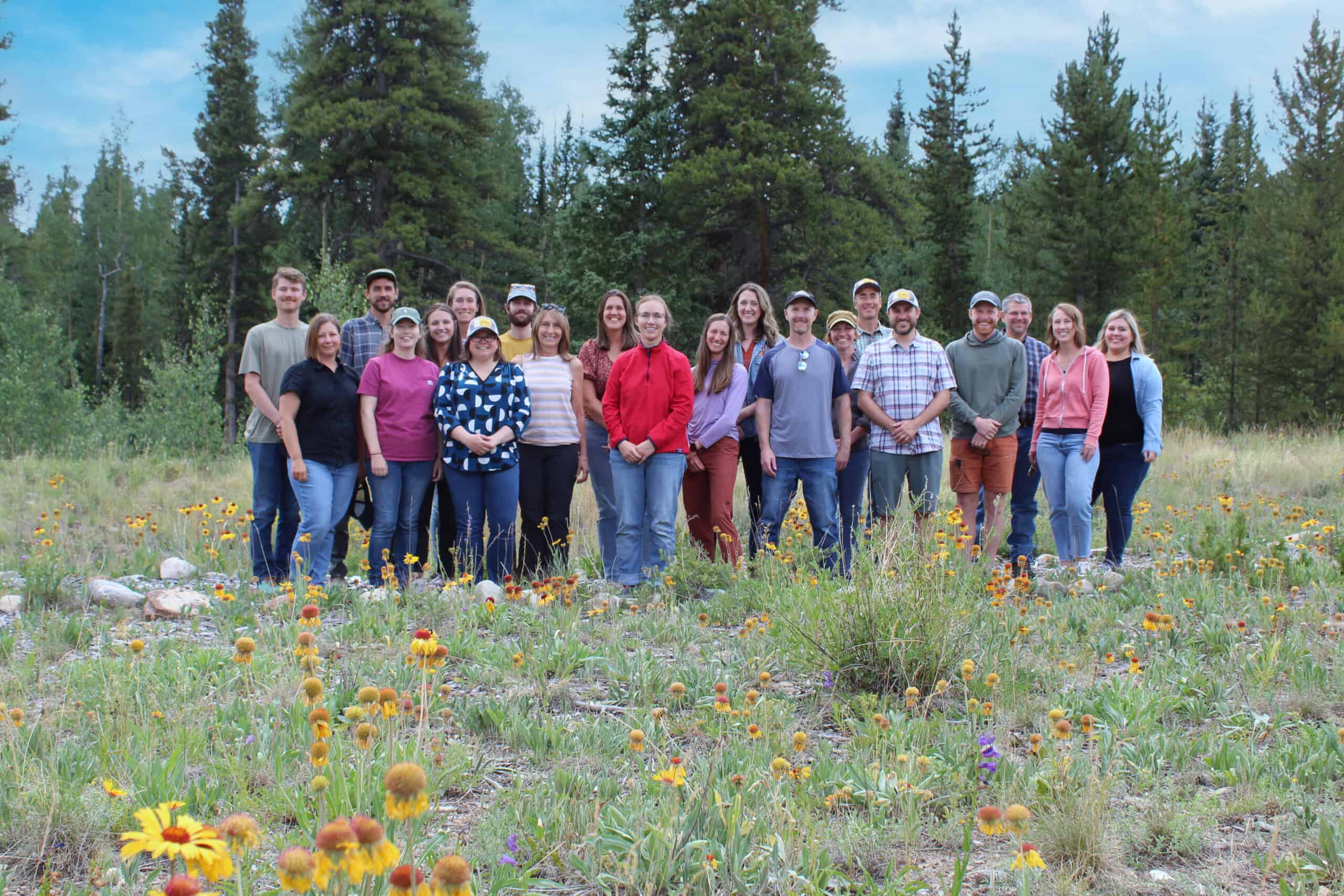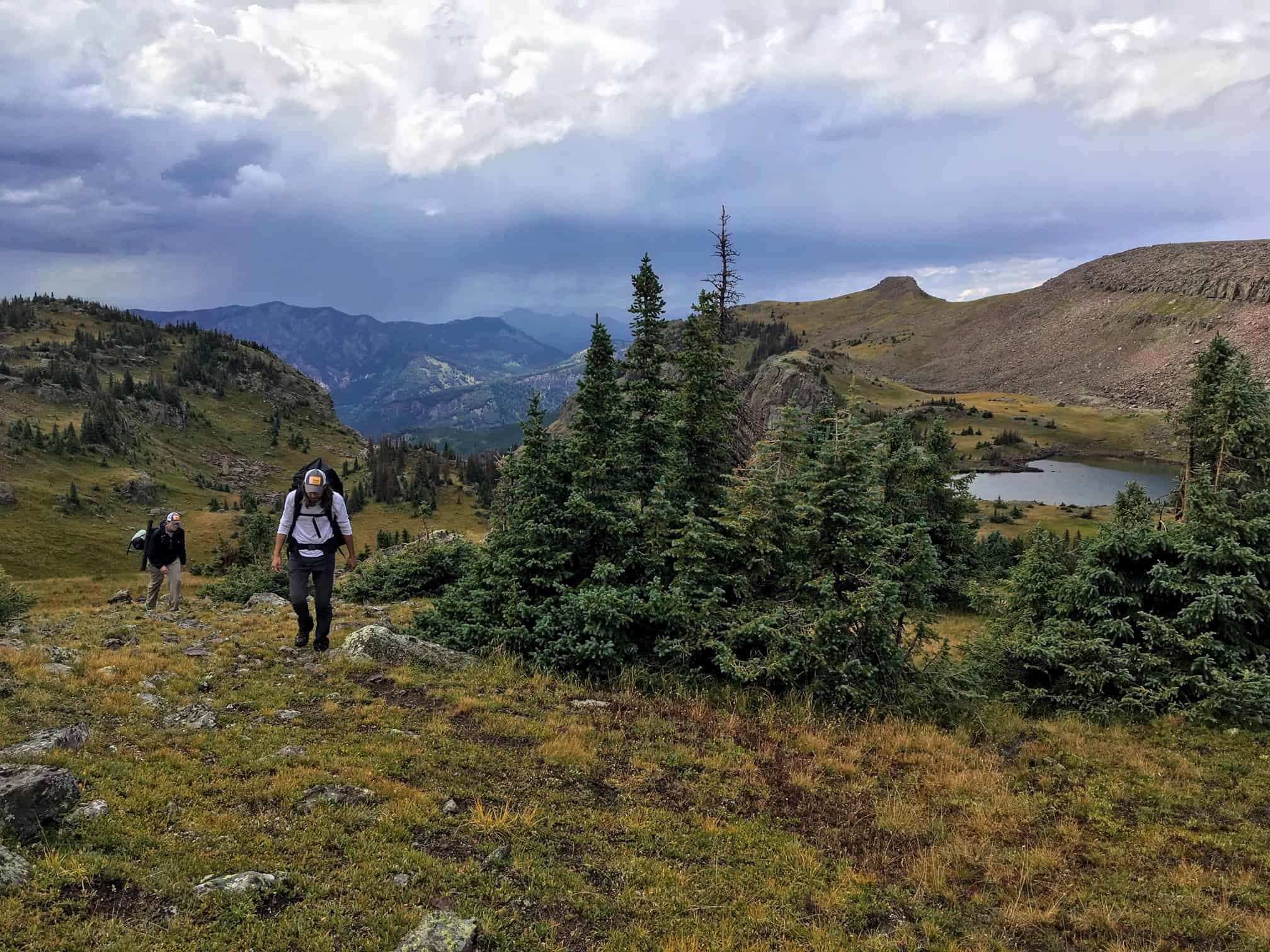 Colorado Open Lands' staff is comprised of professionals in five offices across Colorado.  We are dedicated to our guiding principles of creativity, integrity, collaborative leadership, and inspiration of Colorado's open and working lands.