Enhancing Landscapes | Serving landowners
Colorado Open Lands stewards a unique portfolio of conservation easements.  We work to protect productive working lands: the farms, ranches, and pastures that nourish Colorado communities and the forests, grasslands, wetlands and waterways they intertwine. As a statewide leader in land and water conservation, COL has an opportunity to not only protect land but to engage in promoting, restoring and enhancing these landscapes for generations to come. 
Our vision is a Colorado with ecologically vibrant, resilient, and productive landscapes and an alliance of landowners and land-advocates with the knowledge, resources, and land ethic to steward them. 
 To achieve this vision, we aim to build strong relationships and leverage resources and partnerships to support landowners in stewarding, restoring, and enriching critical natural resources across Colorado.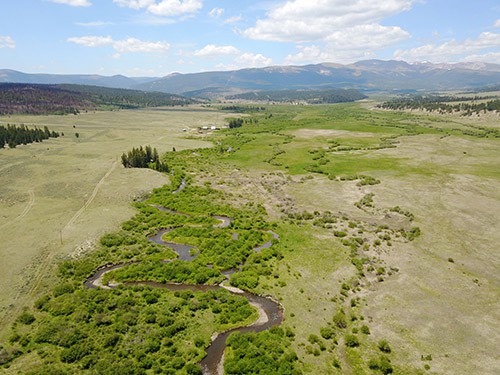 Relationships
We build lasting relationships with landowners and land managers to support them in achieving their vision for ecological health and agricultural productivity on their lands.
Leverage
We leverage our place-based relationships and statewide partnerships to deliver resources to support land and water stewardship.
Collaboration
We engage with individuals, non-profits, and local, state, and federal partners to achieve success beyond which we could achieve alone.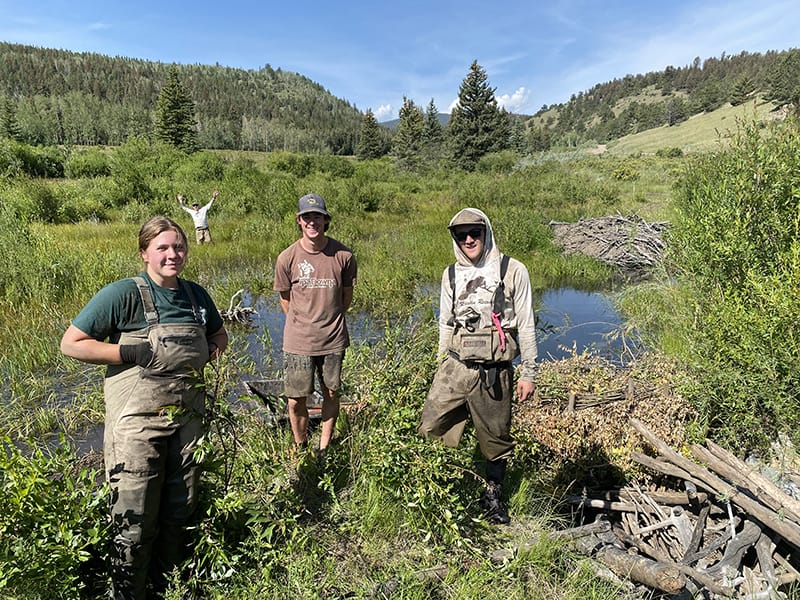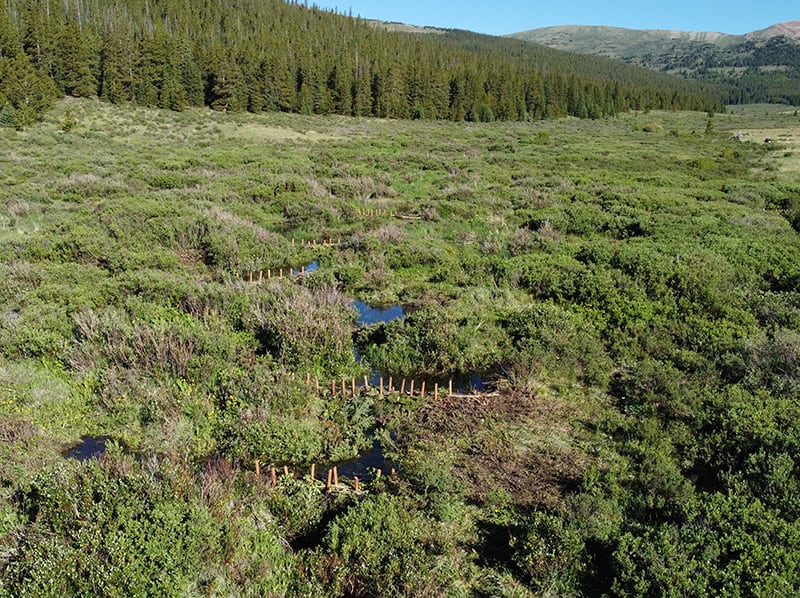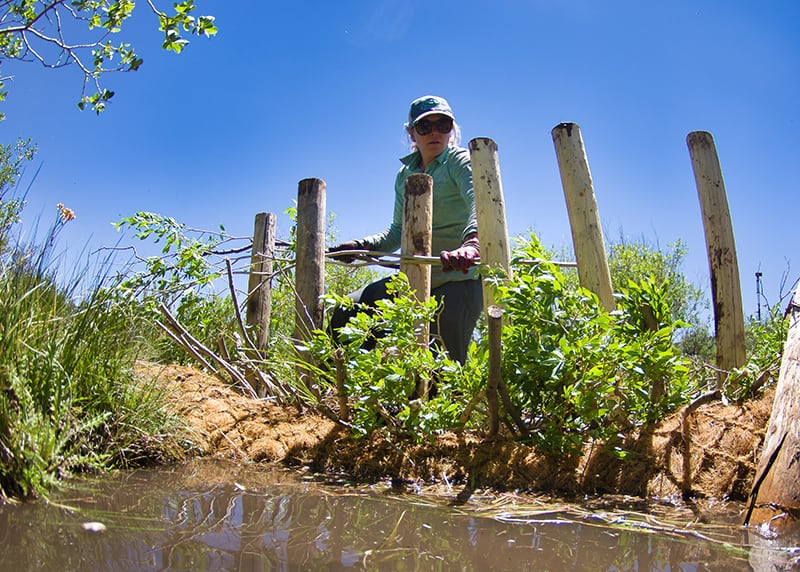 Putting it into Practice
COL's growing body of land restoration projects is a strategic statewide ecosystem restoration and enhancement initiative. Successful ecological restoration relies on strong partnerships amongst a broad range of stakeholders. With our ecosystem restoration work, COL is building long-lasting partnerships that builds community knowledge available to land stewards and land advocates. We are continuing to invest in growing a comprehensive and strategic restoration program with long-term partners who share a resilience mindset and value reciprocity with the land.
Riparian Reconnect as a Case Study
In 2017, COL launched Riparian Reconnect throughout the headwaters of the South Platte River in South Park, Colorado. The project is a collaboration of scientists, restoration practitioners, and conservationists dedicated to restoring and enhancing headwater riverscapes. The approach affirms riverscapes as integrated and complementary systems: channels, floodplains, terraces, riparian communities, and wetland all function together. When these components become disconnected, riverscape health suffers and ecosystem benefits diminish.  Riparian Reconnect works aims to reharmonize this holistic riverscape system.
Riparian Reconnect has been extraordinarily successful. Since its launch, we have treated over 26 miles of stream and 1,200 acres of wetlands in South Park and beyond. In support of this project, we have raised more than $2 million dollars and have partnered with numerous federal, state, and local entities as well as local landowners.
With the successes of Riparian Reconnect, COL is expanding our restoration efforts. Wetland and riverscapes are often targeted for restoration, but the opportunities and overwhelming benefits of restoring continuous corridors across additional types ecosystems are tremendous.
Our efforts are borne from a vision of the future and is driven by the needs, opportunities, and conservation benefits that our commitment to land protection presents.  We at Colorado Open Lands look forward to offering our services and building partnerships to assist those who wish to advance conservation beyond land protection to resource enhancement.  We look forward to taking the next steps in conservation together!