working every day to conserve the best of Colorado
Did you know that around 60% of our state's land is owned by private individuals and organizations, but only 2% is permanently protected? As Colorado continues its rapid pace of growth, we need a tool to protect the best of it while we still can.
Conservation easements are that tool. They are voluntary legal agreements between a land trust and a landowner, tailored to each property. Conservation easements can limit future building, creation of new parcels, and changes that harm the natural features of the land. The current use, be it farming, ranching, hunting, or recreation, is written into the easement, which protects the land in perpetuity.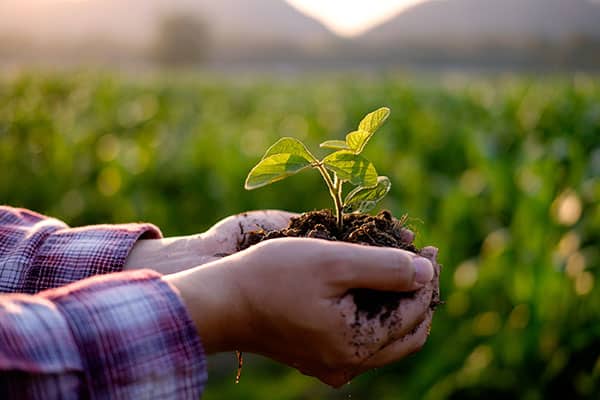 The Threat of Population Growth
Colorado residents currently enjoy unmatched quality of life. From our spectacular recreation opportunities, to our booming economy, to our unparalleled natural beauty, Colorado remains an attractive destination for young families, new graduates, second-home buyers, and retirees. However, the things that make the state so attractive become threatened by all the new people that want to relocate to enjoy them. Colorado's population increased 14.8% since 2010 (Source: U.S. Census Bureau), making it the fifth-fastest growing state in the country over that period. The State Demographer's office projects that our population will grow an additional 26% by 2040 to 7.3 million. We in the land conservation industry are not anti-growth. We recognize that increased population can bring many benefits to the state. We simply believe that when this growth comes, we must manage it so we can protect all the treasures that we enjoy as Coloradans today.
Permanent land conservation provides many benefits, including:
Waterways & Wetlands
Land conservation is a valuable tool to maintain healthy waterways at a time when our water supply is becoming more fragile. Modern irrigation practices can improve water efficiency so that much of our river water is "reused" by different farmers and ranchers for irrigation an average of six times before it flows out of Colorado. Without irrigated lands, Colorado's semi-arid climate could not produce food, and our $1.9 billion angling industry would dry up.
Healthy Local Foods
Agriculture is critical to our state's economy. Yet, Colorado loses on average 690 acres of farmland every day. That's the equivalent of losing an area the size of Rocky Mountain National Park every year. But it's getting harder for local farmers and ranchers to stay on their land. Land conservation can help young or new farmers and ranchers continue to work the land and provide abundant local food for our growing population.
Epic Views & Recreation
Colorado offers some of the most breathtaking views in the country. Even when privately-owned land is conserved, it is many times protecting the iconic viewscapes that we all cherish – wide open views that might otherwise turn into highways, houses or strip malls. We expect three million more people in our state by 2050, making land conservation more important – and more urgent – than ever before.
Thriving Wildlife
Colorado hosts a stunning variety of native animals and plants. While our state does have public lands, conserving private land is the ONLY way to ensure animals like pronghorn, elk, deer, and bears thrive. These animals need intact migration corridors, and much of this habitat is on private lands. Land conservation also ensures that vulnerable species like the Gunnison Sage-grouse survive here, the only place where they are found in the U.S.