7,311 acres, Moffat county
Jim Bridges, like many cattle ranchers, feels a strong sense of responsibility to the land. In the 30 years that he's owned and managed Baker's Peak Ranch outside of Craig, Jim has carefully stewarded the ranch, grazing cattle in the summer and taking care to leave more than enough forage for the wildlife. Jim and his wife Millie spend about six months at the ranch each year, working with neighbors to move cattle and care for the land. They have accommodated thousands of hunters through the Ranching for Wildlife Program with Colorado Parks & Wildlife each fall.
Baker's Peak Ranch is a key portion of an extremely important migration corridor for the Bears Ears Elk Herd, the second-largest elk herd in the world. In its annual migration, this herd travels between higher-elevation forests in the Elkhead Mountains, northwest down into the Snake River Valley for winter, and back up again in the spring. Along this route, the herd is funneled across Baker's Peak Ranch, forced to avoid a subdivision on the south side of Baker's Peak. Many elk stay on the ranch, together with mule deer, pronghorn, bears, mountain lions, three species of grouse, including greater sage-grouse, and many other species.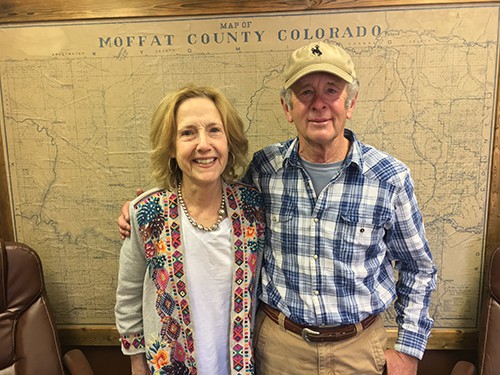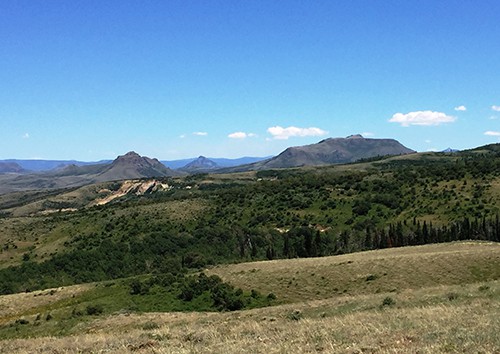 "We've owned Baker's Peak Ranch for 30 years now and it has enabled us to make a living while at the same time enjoy all that it offers for a wonderful lifestyle", reflected Mr. Bridges. "Watching wildlife and being surrounded by beautiful scenery is something we are blessed to take in daily."
Mr. Bridges stated, "Along with the privilege of owning the property, we've felt a real obligation to be responsible stewards. Making sure that the land will forever stay undeveloped and continue to benefit the wildlife populations, gives us peace of mind. We are grateful to Colorado Open Lands, Colorado Parks and Wildlife, GOCO and others for making this happen."
The project would not have been possible without partners Colorado Parks and Wildlife (CPW), Great Outdoors Colorado (GOCO), and The Nature Conservancy. In 2016, Baker's Peak Ranch was CPW's top conservation priority, and the agency stepped up in a huge way to make this project happen, contributing $1.875 million to the effort.
Mr. Bridges' commitment to Moffat County cannot be overstated. He has long been a partner in the Snake River Compact, which is a collection of ranches that collectively – and voluntarily –  provides hunting access on almost 50,000 acres of private land in the area. Over the last sixteen plus years, Baker's Peak has been opened to hunting for over 2,000 Coloradans, and currently offers hunting access to over 200 sportsmen and women per year.
Big game species need large, intact parcels with diverse habitat types to thrive in their annual migrations and to survive in the long-term.  Baker's Peak Ranch lies adjacent to other private ranches protected by conservation easements, as well as large swaths of land managed by the BLM, State Land Board, and CPW, collectively an area of over 32,000 contiguous protected acres. That habitat is functionally connected to Routt National Forest which lies just two miles southeast of the property.
"In my opinion as a wildlife manager for the last 38 years, the importance of this property to wildlife both in habitat and as a migration corridor cannot be underestimated or overstated," said Pat Grieve, Manager of the Snake River Wildlife Compact.
COL President Tony Caligiuri stated, "We are honored to have worked with Jim Bridges to conserve this spectacular property, and we look forward to working further with ranching families in the region to help them realize their long-term goals for their operations."